The Oguaa Traditional Council in Cape Coast last Saturday launched a flagship tourism termed 'Destination Ghana Global project' which aims at growing up interest in tourism among travellers around the globe and also looks up to Ghana for adventure and Leisure.
Speaking at the launch held in Cape Coast last Saturday, the Deputy Director of the Engineering Construction Industry Training Board (ECTIB), Danny Phans Acheampong emphasized on the need to promote tourism and culture in Ghana.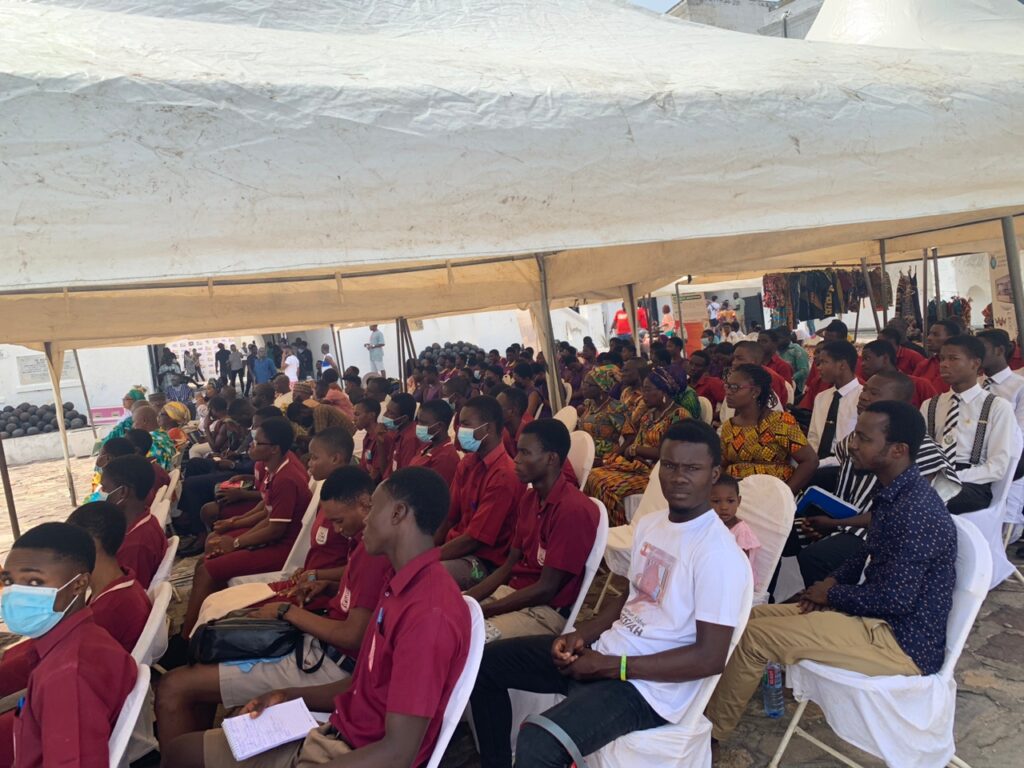 He explained that the Destination Ghana Global Project aims at promoting investment to Ghana through the creative arts and cultural industry and through this Ghana will be able to attract more foreign investors to shore up its developmental agenda.
The Apagyahen of Asebu Traditional Area and Lead Cultural Ambassador for the Destination Ghana Global Project, Nana Obokese Ampah revealed that to support and promote tourism and culture in the central region, the "this is Africa" Festival will be held soon to draw more tourists to the country.
He, therefore, called on stakeholders and individuals to help push the agenda to ensure a successful Ghana.
"I'm happy to also inform you that as part of this campaign that will take us across the globe, talking about the Ghana story, talking about the Ghana rhythm, encouraging people to come to Ghana to invest, to come for tourism, to help our creative arts, Come December, we will have what we call this is Africa Festival. This will ensure that tourism dollars that come out of what we call 'Gh' in Ghana bring all these top artists to Ghana from America, it does not stay only in Accra. It will come to the regions starting from Cape Coast and Central Region as a whole."
He notes that activities for the programme which will run from December 1 to December 31 will not only be centered in Cape Coast but across the region for a shared benefit.
"When these numbers come, our hotels will be filled here in the central region. Tourism dollars are amazing because it doesn't only stay in one place. Everyone is able to enjoy it" he continued.
On his part, the MUSIGA President, Bessa Simons encouraged the youth to be proud Ghanaians by showcasing their talent in music everywhere they find themselves since music helps one to promote culture.
He also encouraged central region businessmen, and all the businesses in Ghana to go into music management adding that "our musicians have done what they can, but they need management."