WhatsApp remains the leading instant messaging platform in use today. Over the year, WhatsApp has released some really amazing features with the aim of improving user experience on the app.
Some of the features include status updates shared with your contact list, WhatsApp communities, etc, and in recent times, it released features like disappearing messages and view-once media.
WhatsApp has now added a new feature to its collection. It recently introduced Voice Status, a feature that enables users to record and share voice messages of up to 30 seconds as their status updates.
And just like your regular status, the recorded voice note will remain on your status until you remove them, or they expire after 24 hours. In this article, we will be showing you how to share short voice messages on your WhatsApp status.
WhatsApp Voice Status: Share Short Audio Messages as Status Updates
Open WhatsApp on your Android or iOS smartphone.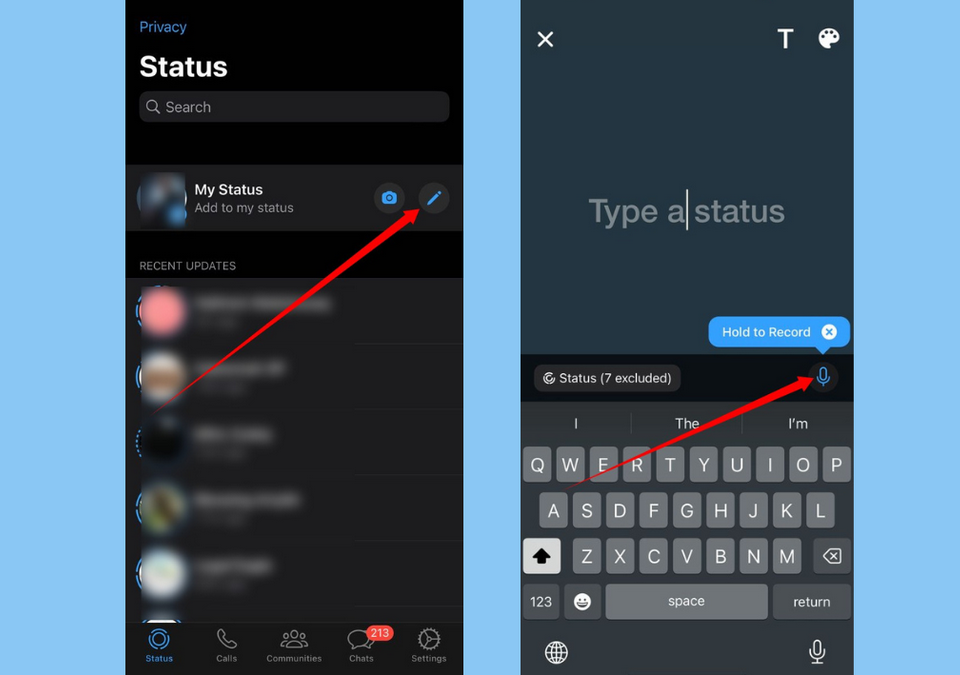 On your WhatsApp home screen, select the Status tab.
At the bottom (Android) or top (iOS) of your Status window, tap the pencil icon.
Next, tap the mic icon and then record your voice message.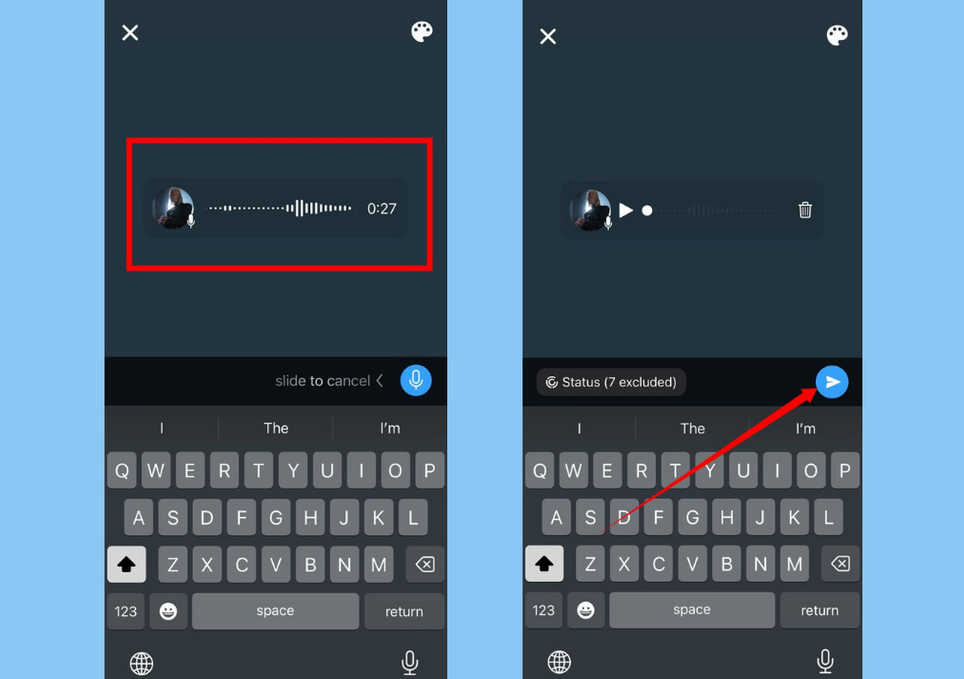 When you're done recording, tap the arrow icon to post your audio status.
You can listen to your voice message before posting it on your status. And you can as well delete it if you change your mind about posting it.
It is Still Being Tested
In conclusion, you should note that this new feature is still under development and it is still only available for select Android and iOS beta testers for WhatsApp. So, if you can't find this feature on your WhatsApp (Even after updating the app), you'd need to wait a little longer for it to be available to you.